Biltmore Estate in Asheville, North Carolina, USA
Amanda is a self-taught crochetier / knitter / spinner / fiber artist who has over seven years of experience. Amanda began teaching crochet classes two years ago and the joy of being able to teach others about her favorite hobby inspired her to strike out and come up with her own original patterns. Many of her patterns are inspired by the old traditions of lace-making, as well as her extensive artist doll collection.

Amanda is currently located and teaching crochet classes in Suffolk County (Long Island), New York. When she is not teaching or crocheting at home, Amanda enjoys volunteering at her local animal shelter, bike riding, collecting artist dolls, as well as spending time with her four rescued dogs.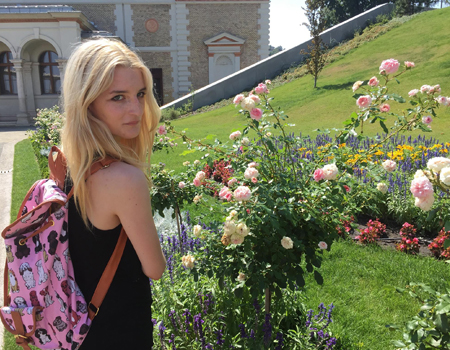 Buda Castle in Budapest, Hungary